Active Service: Sembot Suite with Expert Support
Take full advantage of Sembot Suite and enjoy active operational support at every stage of scaling your store's revenue. The support is flexible and tailored to your needs - we can help with any of the tool modules.​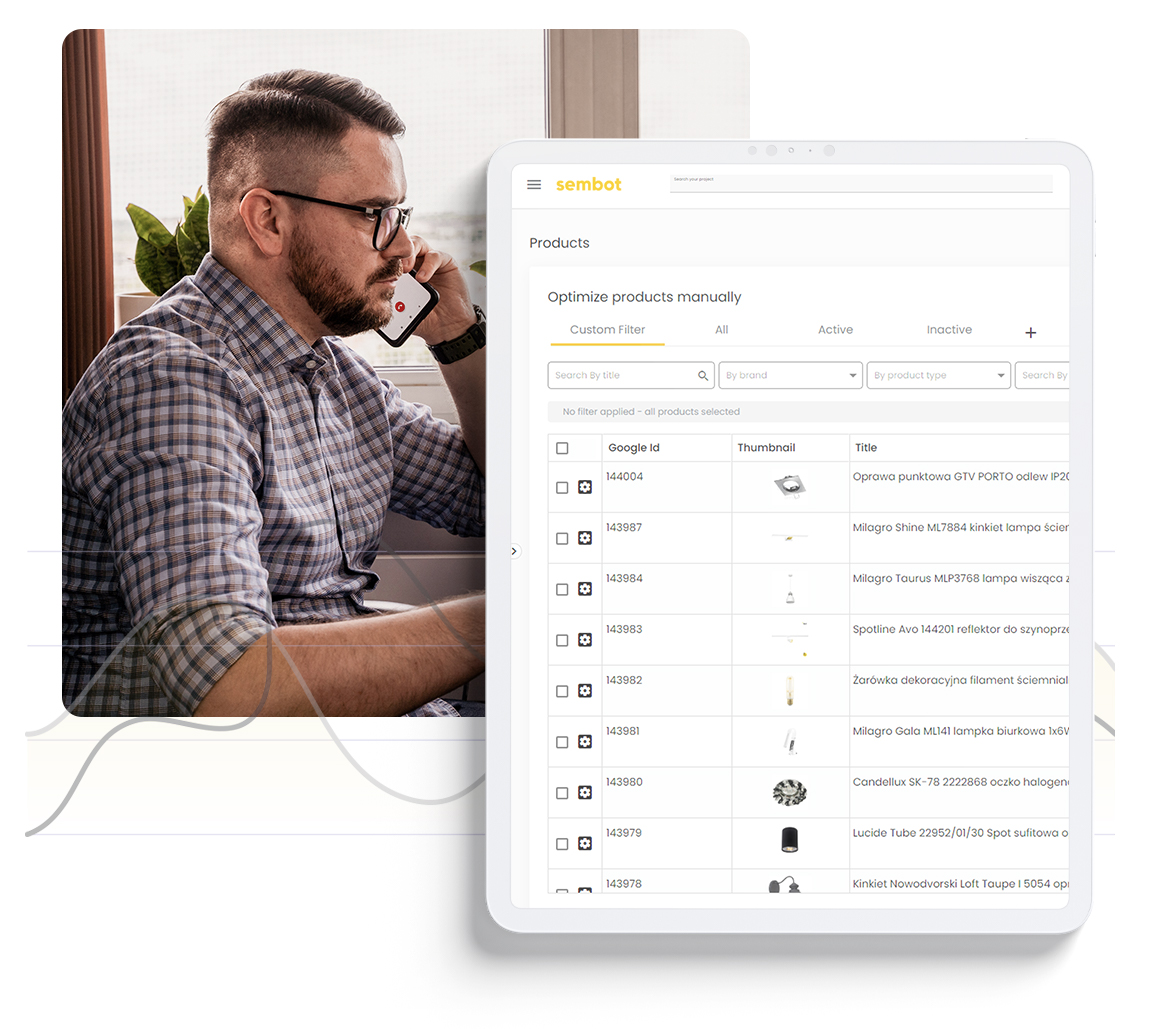 We have already been trusted by 1000+ e-commerce and over 200 performance agencies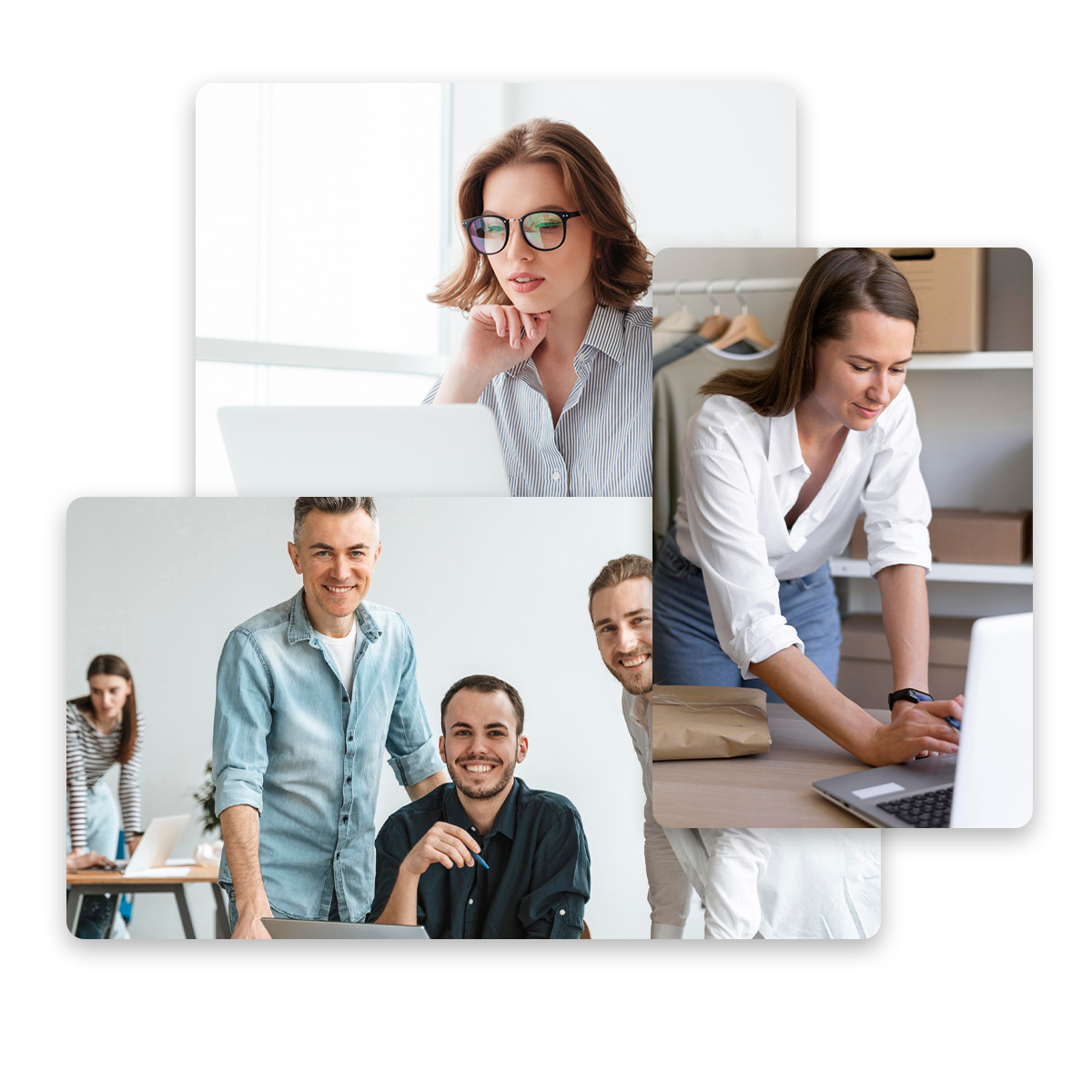 If you are an entrepreneur who runs an online store and would like to receive professional support in managing advertising campaigns, the "Active Service" service is just for you. You no longer have to waste time and energy on independent experiments – let us support you operationally, while you focus on developing your business.
Unlock the Full Potential of Sembot Suite with Active Service, your ultimate solution for maximizing growth. Benefit from our in-depth industry knowledge, business expertise, and technical proficiency to drive revenue growth like never before.
With Active Service, you gain access to a range of growth-hacks, tricks, and insider tips used by Sembot experts to scale the revenues of hundreds of online stores. Our team of specialists will provide you with a tailored strategy, technical support, and operational guidance to ensure you make the most of all Sembot Suite modules.
Don't miss out on the opportunity to supercharge your business. Discover the unmatched benefits of Active Service and propel your online store to new heights of success
If you offer e-commerce management services, Active Service is the perfect support for you and your clients. Harness the full power of Sembot Suite's comprehensive toolkit to deliver impeccable product feeds and create highly effective advertising campaigns that drive results.
With Active Service, you can access all the tools and features of Sembot Suite, allowing you to optimize feeds, implement successful ad campaigns, and achieve remarkable success for your clients. Leverage our expert strategies and technical expertise to take your clients' businesses to new heights.
Don't miss out on this opportunity to excel in e-commerce management. Experience the unrivaled benefits of Active Service and propel your clients' businesses to unparalleled success.
Simplicity at its Best! Activate Your Success with Active Service
With the "Active Service" subscription model, unleashing its power is as easy as can be. No more hassle of making additional decisions – simply sign up and embrace the full operational support it offers. Enjoy a seamless experience with continuous access to our comprehensive toolkit.
And that's not all! Should you require extra assistance, you have the flexibility to purchase additional hourly support tailored to your specific needs. Our team is here to ensure you have everything you need to thrive.
Don't wait any longer! Join the growing community of satisfied users who have harnessed the potential of Active Service. Experience convenience, reliability, and unwavering support in your journey to success.
Expert Support at your fingertips!
Our team of Sembot experts is ready to assist you on an hourly or task basis, providing invaluable support across all Sembot Suite modules. Whether you have questions, encounter challenges, or seek analysis and advice, we've got you covered.
With our dedicated team by your side, you can count on prompt assistance and reliable guidance whenever you need it. Benefit from their extensive knowledge and experience as they help you navigate through any obstacles and maximize the potential of Sembot Suite.
No matter the issue, our experts are here to ensure your success. Take advantage of their expertise and unlock the full capabilities of Sembot Suite today.
Conquer every challenge with Sembot Expert support
No matter the challenge you encounter, our dedicated Sembot experts are here to provide the solutions you need. From identifying and analyzing opportunities to maximizing the potential of your feed or advertising campaign, our team will guide you every step of the way.
Count on our experts to support you in making informed decisions and fine-tuning an effective strategy. With their deep industry knowledge and technical expertise, they will help you navigate complexities and unleash the full potential of your e-commerce endeavors.
Don't let challenges hold you back. Partner with Sembot experts and unlock a world of possibilities for your business. Success awaits with their guidance and support.
When it comes to finding solutions, our Sembot experts are at the top of their game. They are always prepared to address your questions and fulfill your needs, providing you with immediate and reliable support. Say goodbye to wasting valuable time searching for solutions on your own.
Leverage the vast knowledge and experience of our experts to achieve fast and effective results. With their guidance, you can navigate complex challenges with ease and make the most of Sembot's capabilities. Count on their efficiency and expertise to streamline your workflow and drive impactful outcomes.
Don't let obstacles hinder your progress. Tap into the expertise of our Sembot experts and unlock a world of efficient and effective solutions. Together, we can accelerate your success and save you valuable time and effort.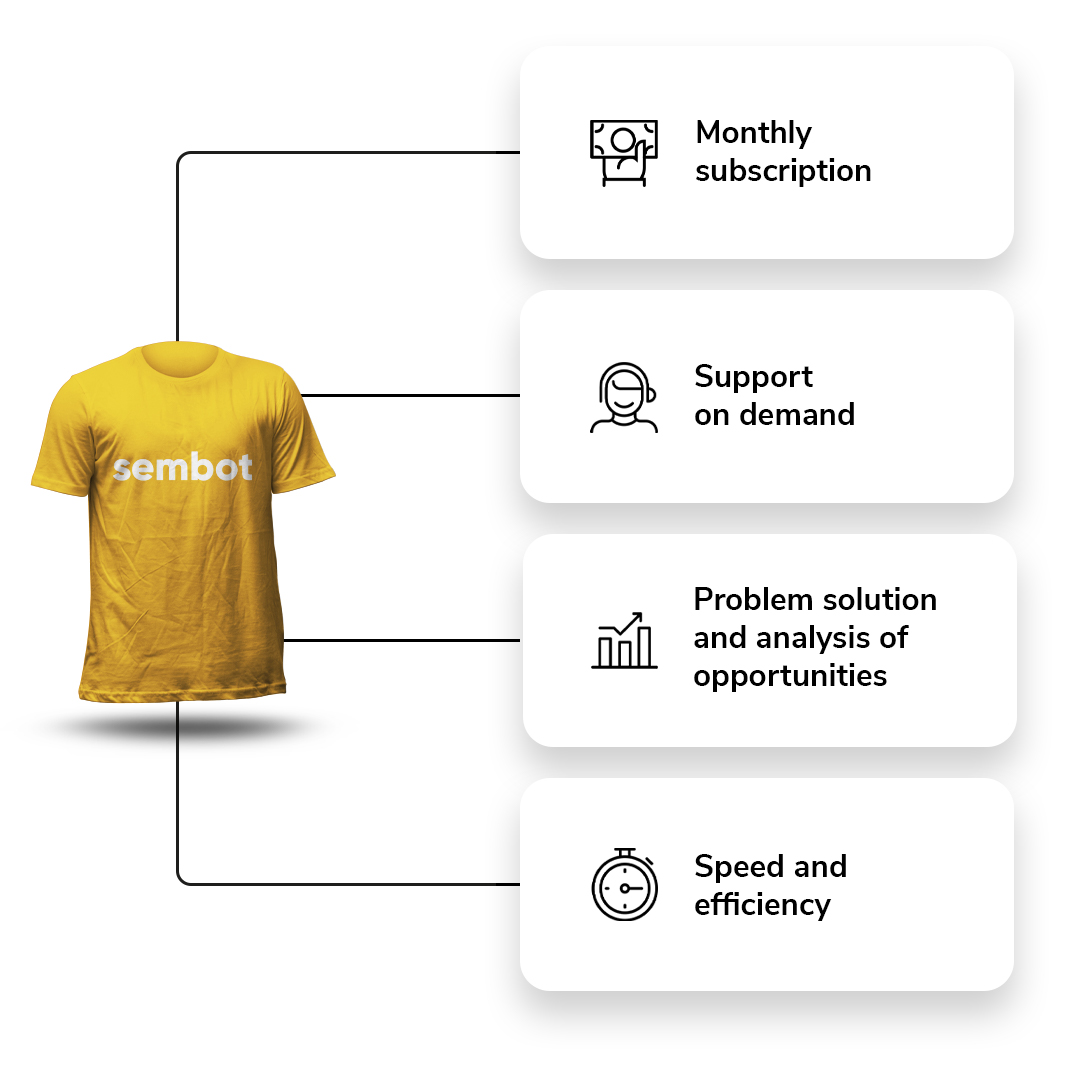 Experience and Knowledge: Your Dedicated Team of Experts
Put Your Trust in "Active Service" and Unleash the Power of Sembot Suite with Expert Operational Support

With "Active Service," breakthrough results are within your reach. Benefit from professional operational support, leveraging the extensive capabilities of Sembot Suite to drive remarkable outcomes. Join us today and unlock a world of possibilities for your business.


Boost your efficiency with us
Getting to know new tools takes time - with active support, you will learn the possibilities and features of Sembot Suite even faster, and if you need to solve an individual problem - you will immediately receive our support.

Technological advantage in performance marketing

With just a few clicks, combined with built-in rules and AI support, you can transform your product feed into an exceptional and high-quality foundation that significantly impacts the effectiveness of your advertising campaigns. Having high-quality product feed data translates to improved ad quality ratings, resulting in lower costs and increased campaign effectiveness.
As a result, you can save valuable time through the utilization of alerts and advanced manual or AI-driven rules.

Deep campaign segmentation delivers exceptional outcomes and empowers you with complete control over your budget and product priorities, taking into account crucial factors such as margin, effectiveness, category, brand, or any other relevant parameter. All of this is based on granular data at the individual product level, ensuring optimal campaign performance.
As a result, you can achieve effective management of your advertising budget, eliminate underperforming products, and amplify the visibility and performance of your best-converting bestsellers.

Competitors Price Monitoring
In rapidly changing markets, prices play a crucial role in influencing purchasing decisions across various e-commerce industries. With Sembot Suite, you gain the capability to track and monitor price changes and fluctuations over time, empowering you to make informed, data-driven decisions. Having real-time visibility into price dynamics enables you to respond swiftly to market trends and competitor pricing strategies. By effectively managing your pricing strategy, you can attract customers, drive sales, and maintain a competitive edge in the dynamic e-commerce landscape.
As a result, you can achieve flexible and immediate management of pricing policies for thousands of products, enabling you to make adjustments "on the spot" as needed.

Keywords, products and ads monitoring
Stay ahead of the competition by monitoring their paid campaigns, including their ads and products. With Sembot Suite, you can easily track the SERP (Search Engine Results Page) for your own products and take immediate action to optimize your product pages, resulting in improved ad rank quality scores and better overall campaign performance. Gain a competitive edge with real-time insights and data-driven decisions through Sembot Suite.
The outcome is the ability to make data-driven decisions on how to allocate advertising budgets effectively. With Sembot Suite, you can confidently distribute your advertising budgets based on accurate insights and ensure that your marketing efforts are focused on the channels that yield the best results.
for e-commerce and agencies
AI-powered tools and advanced rules streamline your workflow. In a few clicks you will improve your feed and create deeply granulated campaign architectures for thousands of products.
Result: Instead of working on feed and advertising accounts for many hours, it will take you 5 minutes  to set-up a perfect campaign architecture.
Advertising platforms are moving towards automation and simplification, thus giving marketers less and less control. Thanks to Sembot Suite you have full control over every feed parameter.
The result: a perfect match of data for machine learning systems and ad platform algorithms, which means higher ad performance.
You have complete control over your product feed and campaigns, leveraging advanced manual rules, creative script support, and AI-powered query capabilities.
Result: Streamlined workflow and comprehensive analytical control, empowering you at the product level.
Managing the feed quality for thousands of products across multiple advertising platforms and marketplaces can be a daunting task. However, with Sembot Suite, you can automate the majority of these tedious tasks using advanced rules and AI capabilities.
The result: an impeccably optimized feed that serves as a strong foundation for your advertising campaigns. Achieve a perfect alignment with search phrases, resulting in an improved AdRank and ultimately reducing your CPC costs.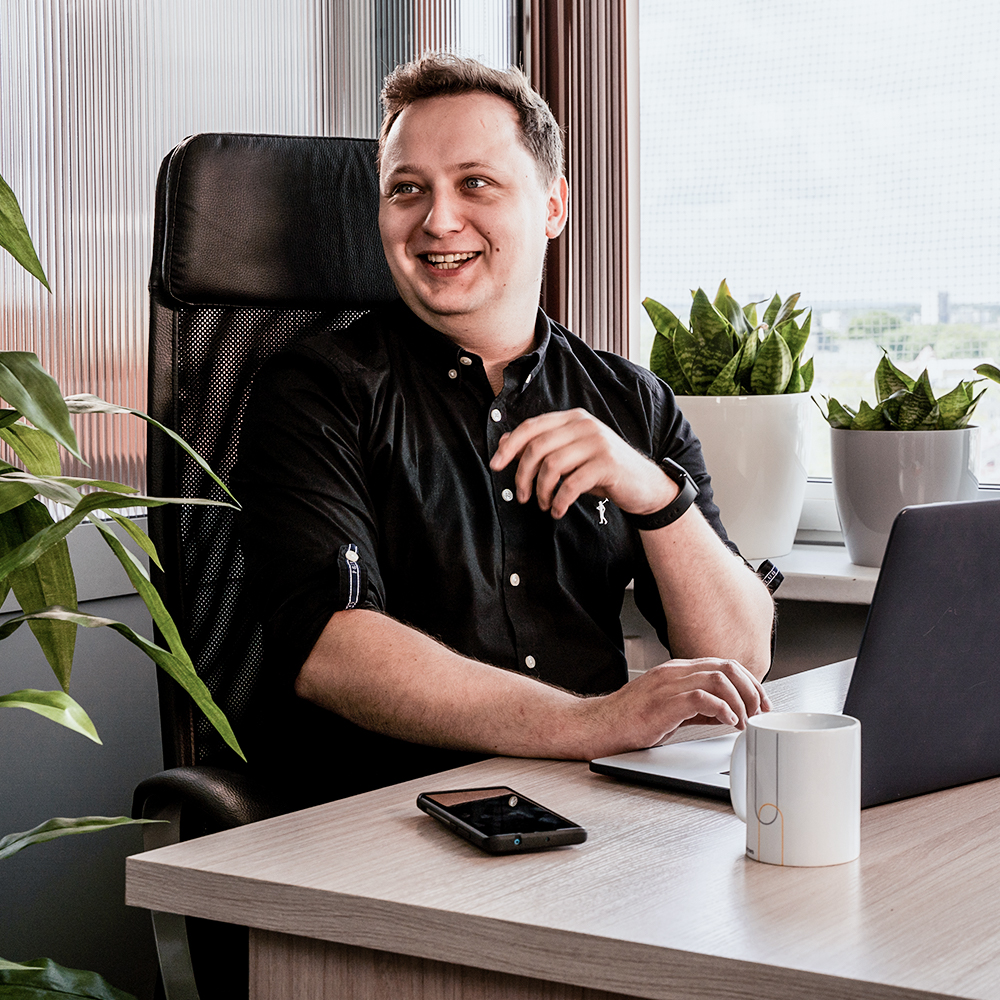 Sembot Suite tools managed by you with our active support.
* The prices provided do not include VAT
Impressive Results with Sembot Suite
Ready to Achieve These Results?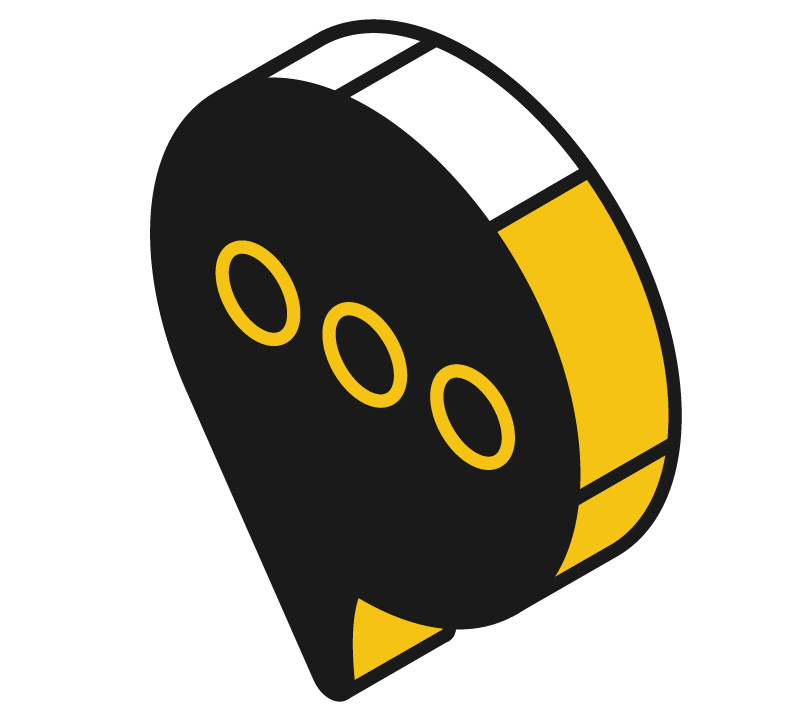 We're here to assist! If you have any inquiries regarding Active Service or Sembot Suite, feel free to reach out to us.
By submitting the form, you consent to the processing of personal data in accordance with
the Privacy Policy.
* The prices provided do not include VAT