A simple to use, yet sophisticated solution that will take all your activities on the product feed to the next level. Save time and gain full control over thousands of products.​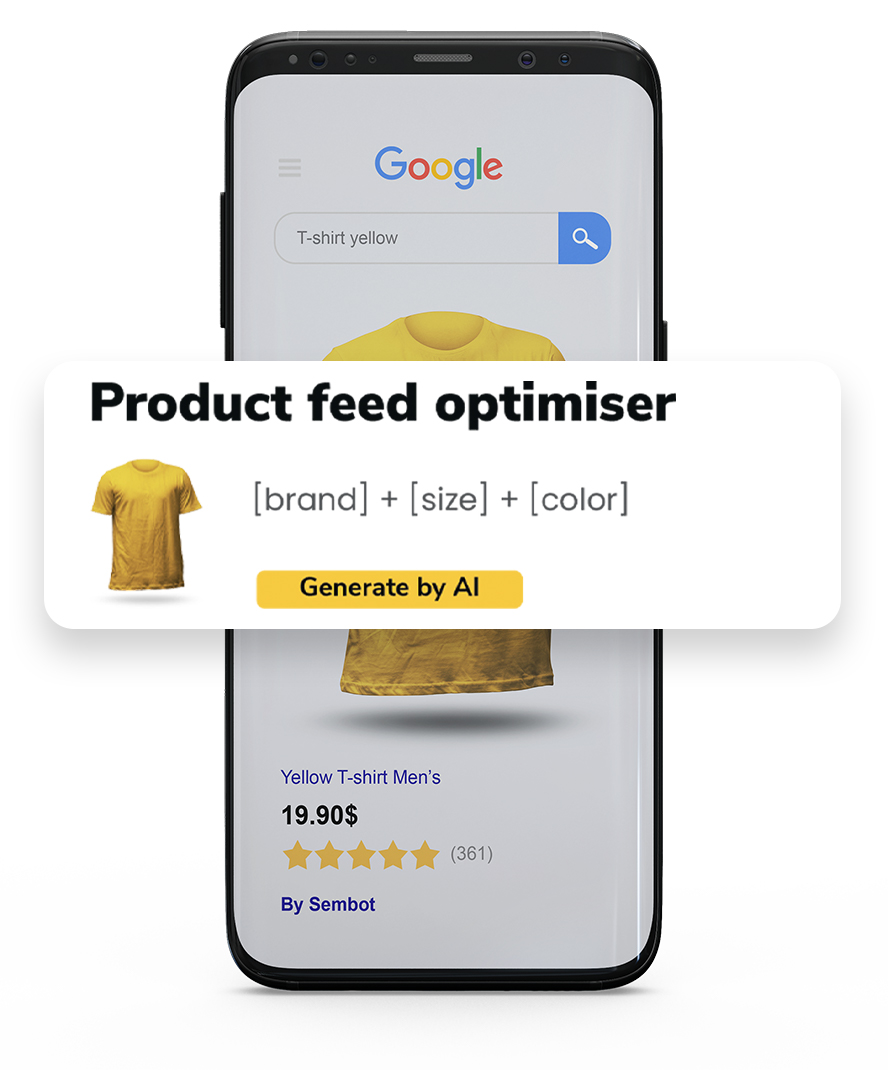 We have already been trusted by 1000+ e-commerce and over 200 performance agencies

Experience the cutting-edge power of the market's most advanced Product Feed Optimiser
Harness the power of data integration to identify top-performing products and areas for improvement. Empower your decision-making and optimize the effectiveness of your performance marketing efforts.
System rules supported by AI
Achieve advertising excellence with just a few clicks, leveraging built-in rules and AI support to transform your feed into a solid foundation for successful campaigns. The higher the quality of your feed, the more impactful your advertisements become, as it serves as the "host" for machine learning algorithms on advertising platforms and marketplaces.
Achieve time-saving optimization and efficient feed management for thousands of products with the help of alerts, advanced manual techniques, and AI rules. Experience the results firsthand and enjoy streamlined processes that maximize efficiency.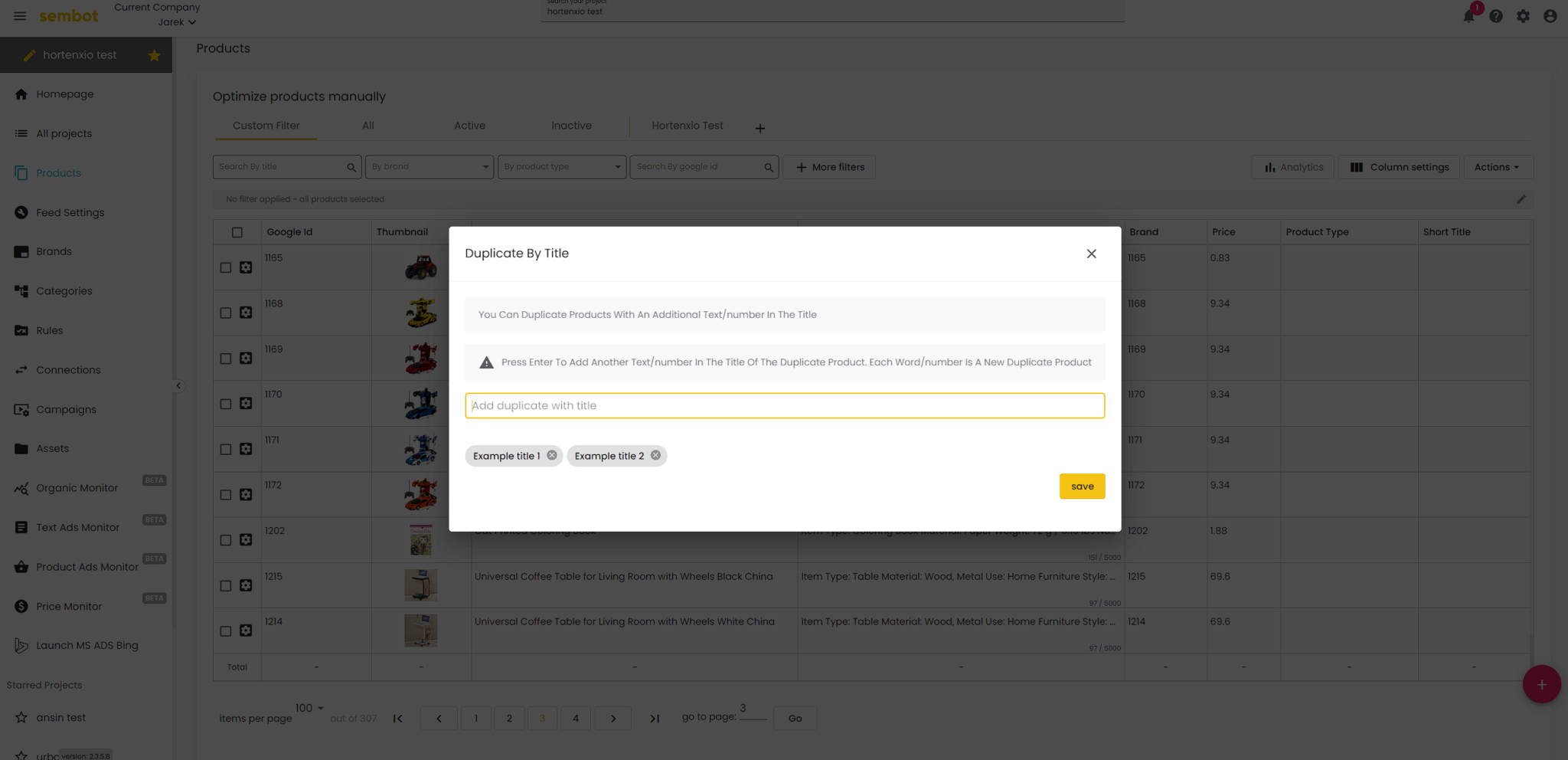 Seamless product duplication
Introducing our unique Sembot functionality: the growth hack that enables us to clone products and cover all possible permutations of user search phrases.

Experience the "success loop" of fully matching ads to user queries, resulting in a high AdRank, ad quality index, increased CTR, and reduced CPC. Unlock the power of precise targeting and achieve optimal campaign performance.
Duplicating products enables A/B testing in your ads, allowing you to test every feed parameter. Experiment with different images, product names, and descriptions in your ads. With Sembot Suite, you can test any feed parameter and analyze its impact on ad effectiveness.
The outcome: eliminate less effective visual and text creatives, ultimately increasing the effectiveness of your ads. Discover the power of precise testing and optimize your advertising campaigns.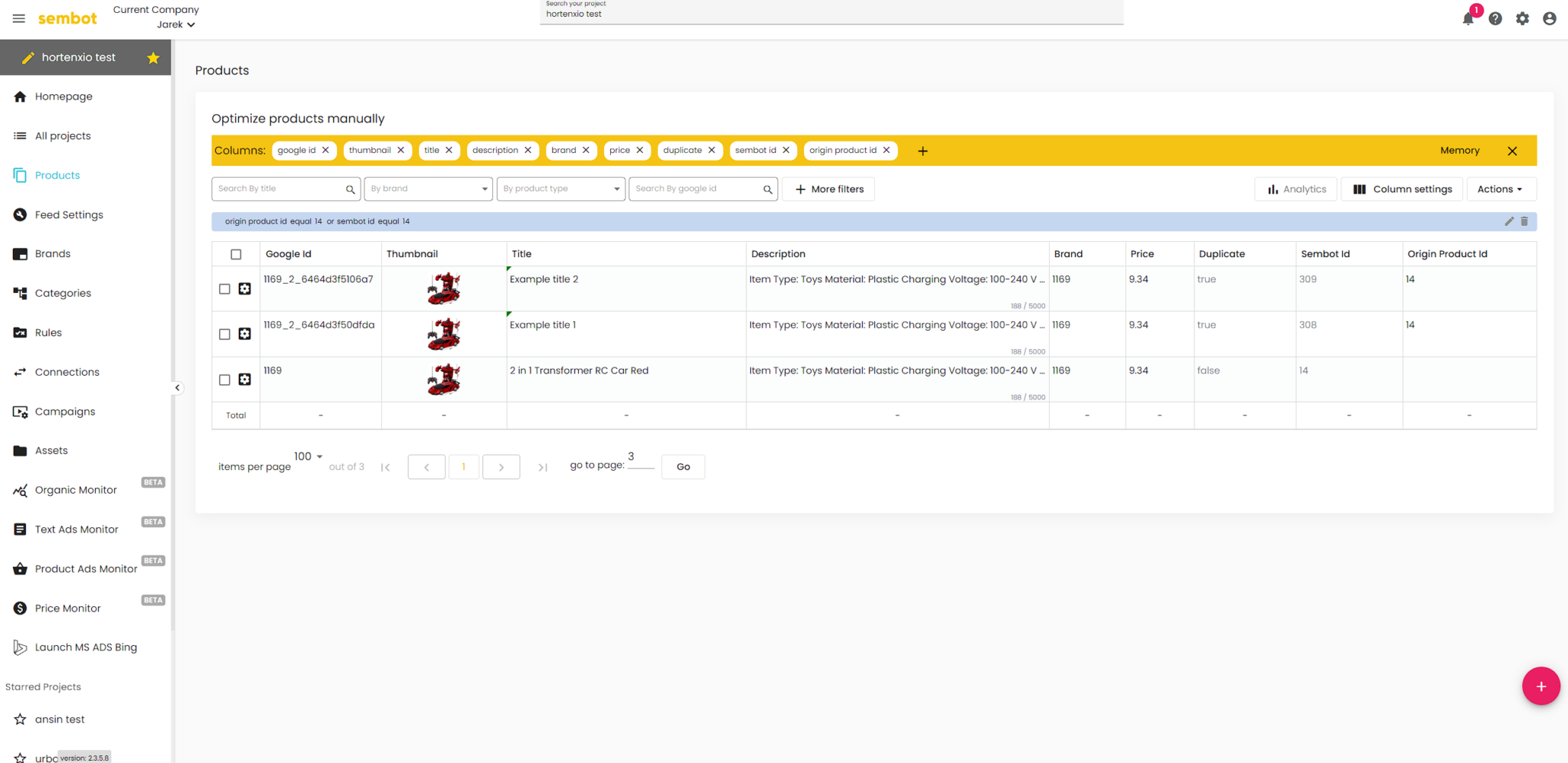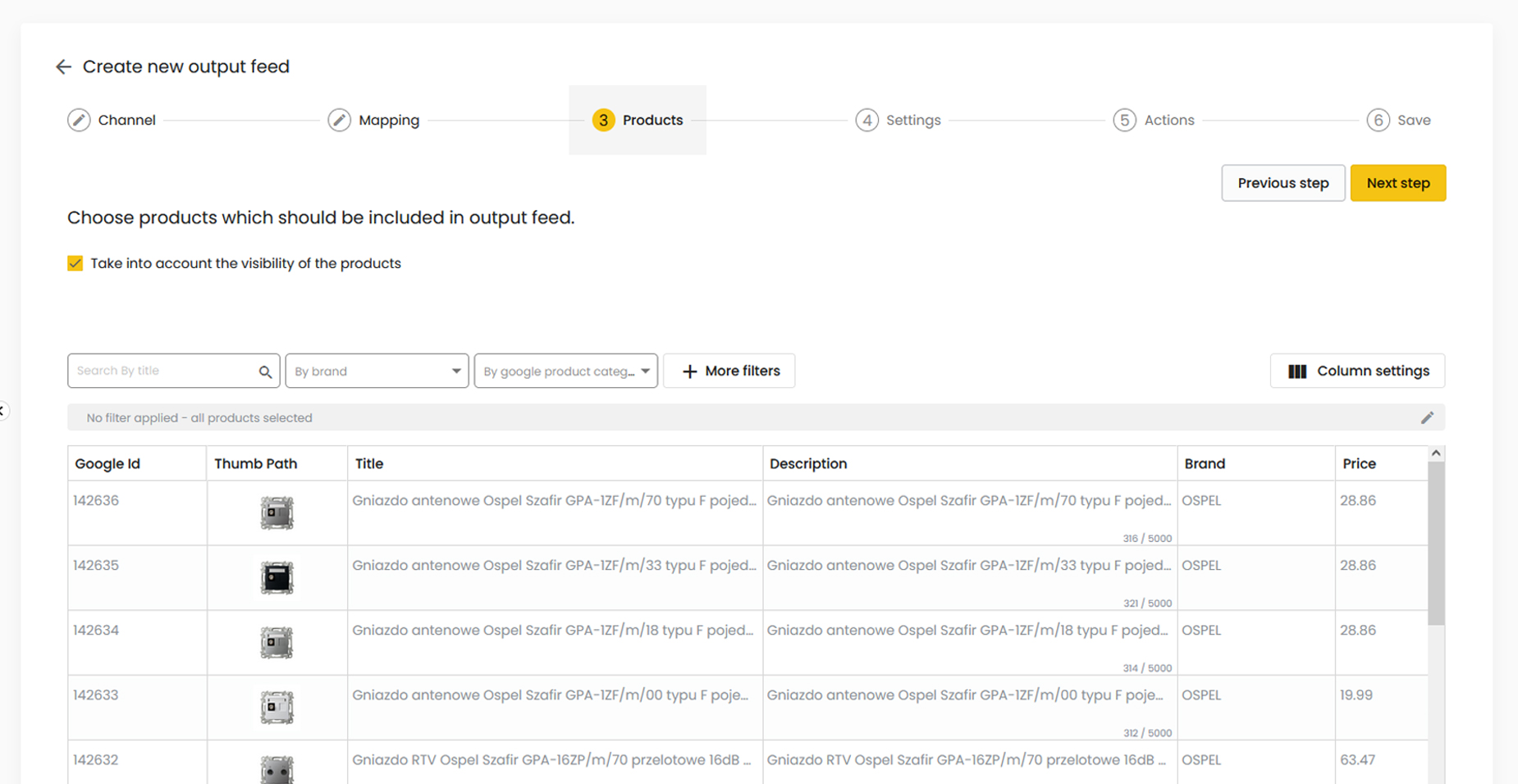 Advertising platforms, marketplaces, and comparison websites have diverse requirements for product feed structures. With Sembot Suite's pre-defined export structures, you can efficiently and rapidly prepare feeds tailored to specific platforms. Ensure seamless integration and maximize the visibility of your products across various channels.
Achieve a feed that aligns perfectly with the requirements and criteria of advertising platforms, comparison websites, and marketplaces. Ensure optimal visibility and performance of your products across multiple channels, maximizing your reach and potential sales opportunities.
for e-commerce and agencies
AI-powered tools and advanced rules streamline your workflow. In a few clicks you will improve your feed and create deeply granulated campaign architectures for thousands of products.
Result: Instead of working on feed and advertising accounts for many hours, it will take you 5 minutes  to set-up a perfect campaign architecture.
Advertising platforms are moving towards automation and simplification, thus giving marketers less and less control. Thanks to Sembot Suite you have full control over every feed parameter.
The result: a perfect match of data for machine learning systems and ad platform algorithms, which means higher ad performance.
You have complete control over your product feed and campaigns, leveraging advanced manual rules, creative script support, and AI-powered query capabilities.
Result: Streamlined workflow and comprehensive analytical control, empowering you at the product level.
Managing the feed quality for thousands of products across multiple advertising platforms and marketplaces can be a daunting task. However, with Sembot Suite, you can automate the majority of these tedious tasks using advanced rules and AI capabilities.
The result: an impeccably optimized feed that serves as a strong foundation for your advertising campaigns. Achieve a perfect alignment with search phrases, resulting in an improved AdRank and ultimately reducing your CPC costs.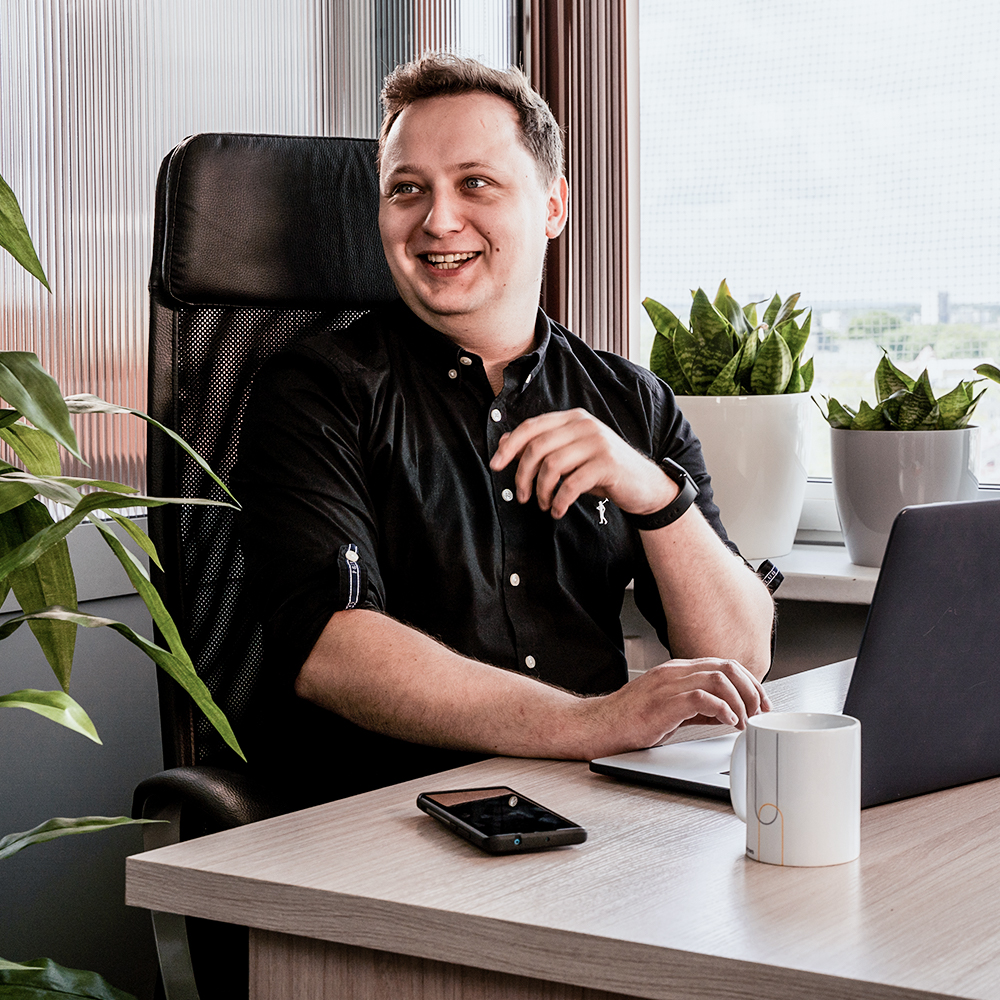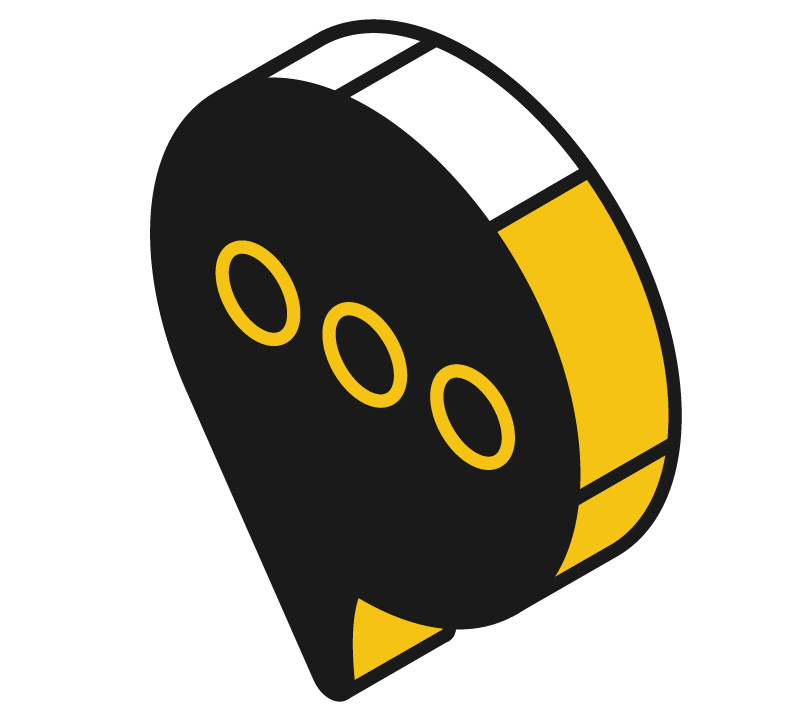 Schedule a demo call
or buy a subscription
We would like to invite you to a personalized and informative call where we can showcase the capabilities of our tools in relation to your specific business goals. This call is non-binding and aimed at exploring how our solution can benefit your business.
Get better results with Sembot Suite

By submitting the form, you consent to the processing of personal data in accordance with the Privacy Policy.