Sembot Suite empowers your e-commerce success by keeping you competitive, expanding your reach, and achieving your goals.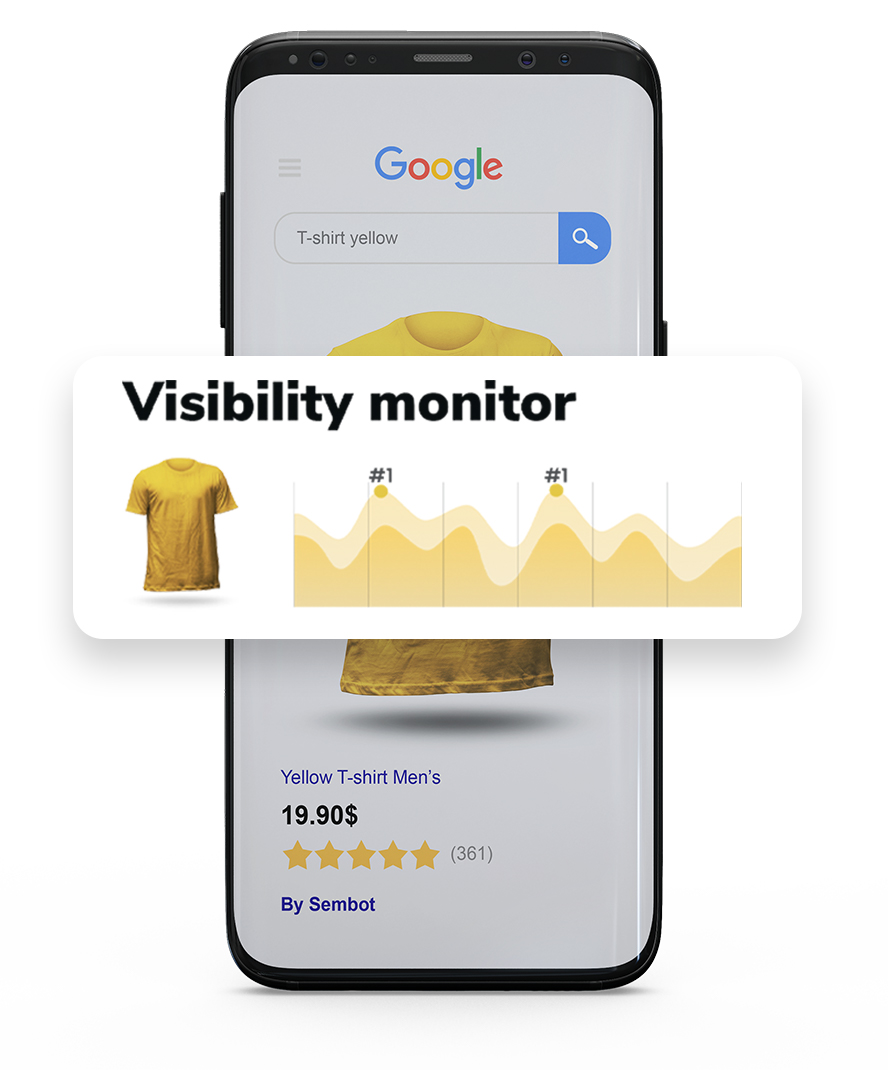 We have already been trusted by 1000+ e-commerce and over 200 performance agencies

Access a comprehensive dataset for analyzing competitor ads and assessing your store's visibility
Stay ahead of the competition by monitoring, tracking, and observing their actions to inform and refine your own strategy.
Monitoring the content of competition's Google Ads text ads
Sembot enables you to track competitors' ads, empowering you to evaluate and fine-tune your own advertising strategy. By quickly identifying effective keywords, you can optimize your ads for increased efficacy.

You'll gain insights into competitors' ad headlines, layouts, and structures, allowing you to see the creative content they are utilizing. Take inspiration and create your own superior and more impactful ads.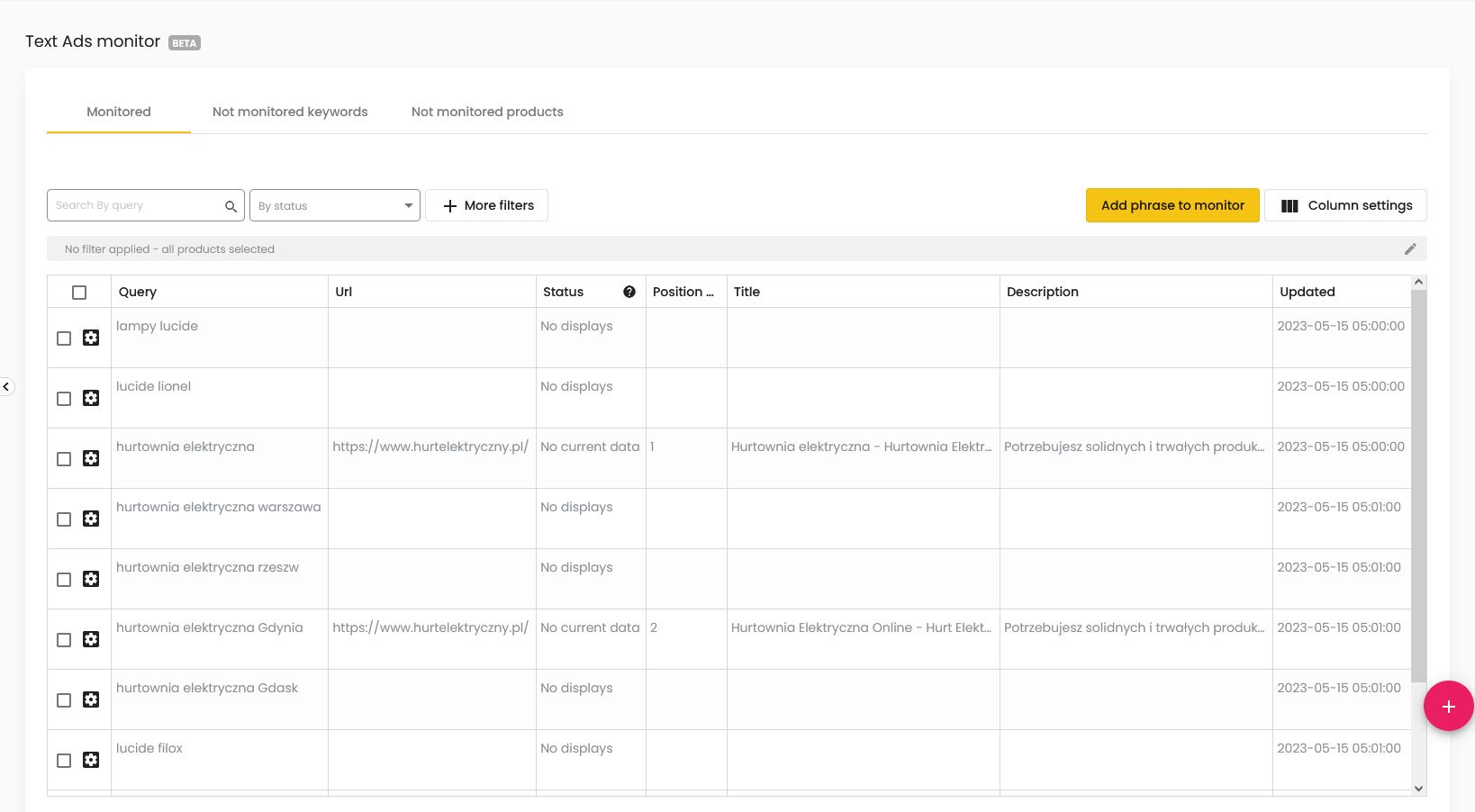 Competitor monitoring of product advertisements (PLA)
In these campaigns, your products are showcased in an appealing manner, featuring enticing visuals, prices, and titles. This captivates potential customers and enhances the likelihood of clicks and purchases. Focusing on individual products to differentiate them through captivating images or compelling names can help you stand out.

Moreover, by analyzing competitor prices, you gain valuable insights to run competitive ads that have a strong potential for conversions.
Monitoring of key phrases and products in Google search engine
Single source of truth: Gain valuable insights from the perspective of store owners and e-commerce managers, focusing on relevant product-related keywords and search results. This knowledge enables you to identify product subpages that require content refinement or additional support through linking.

E-commerce positioning is a long-term strategy that requires patience, as your website may not immediately reach the top position in search results.

Monitor SEO rankings for specific key phrases that you choose to track. This provides you with valuable information on how your website performs amidst frequent algorithm changes by Google.

One Tool To Rule Them All
Sembot Suite is an all-in-one marketing solution designed to provide you with comprehensive product data, streamline your workflow through automation, leverage AI capabilities, and offer convenient analytical dashboards, ensuring informed decision-making and seamless operations.
AI-powered tools and advanced rules streamline your workflow. In a few clicks you will improve your feed and create deeply granulated campaign architectures for thousands of products.
Result: Instead of working on feed and advertising accounts for many hours, it will take you 5 minutes  to set-up a perfect campaign architecture.
Advertising platforms are moving towards automation and simplification, thus giving marketers less and less control. Thanks to Sembot Suite you have full control over every feed parameter.
The result: a perfect match of data for machine learning systems and ad platform algorithms, which means higher ad performance.
You have complete control over your product feed and campaigns, leveraging advanced manual rules, creative script support, and AI-powered query capabilities.
Result: Streamlined workflow and comprehensive analytical control, empowering you at the product level.
Managing the feed quality for thousands of products across multiple advertising platforms and marketplaces can be a daunting task. However, with Sembot Suite, you can automate the majority of these tedious tasks using advanced rules and AI capabilities.
The result: an impeccably optimized feed that serves as a strong foundation for your advertising campaigns. Achieve a perfect alignment with search phrases, resulting in an improved AdRank and ultimately reducing your CPC costs.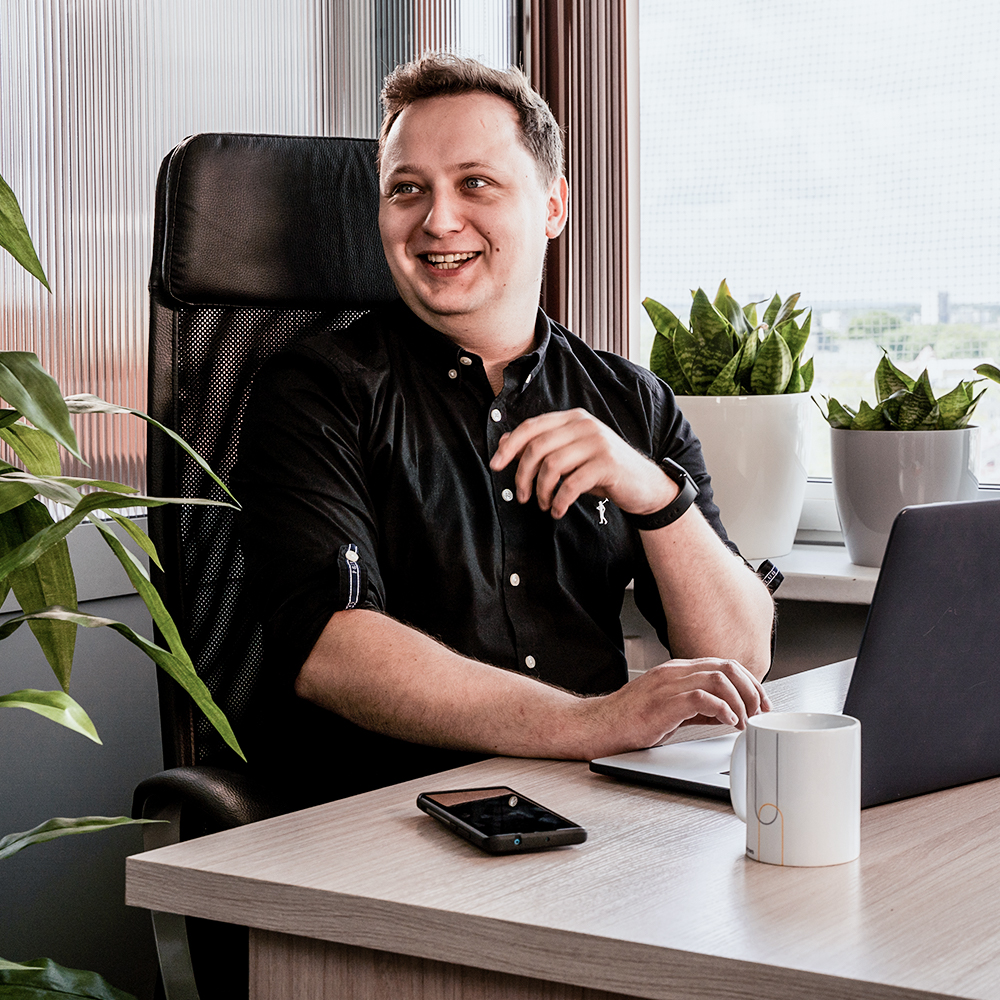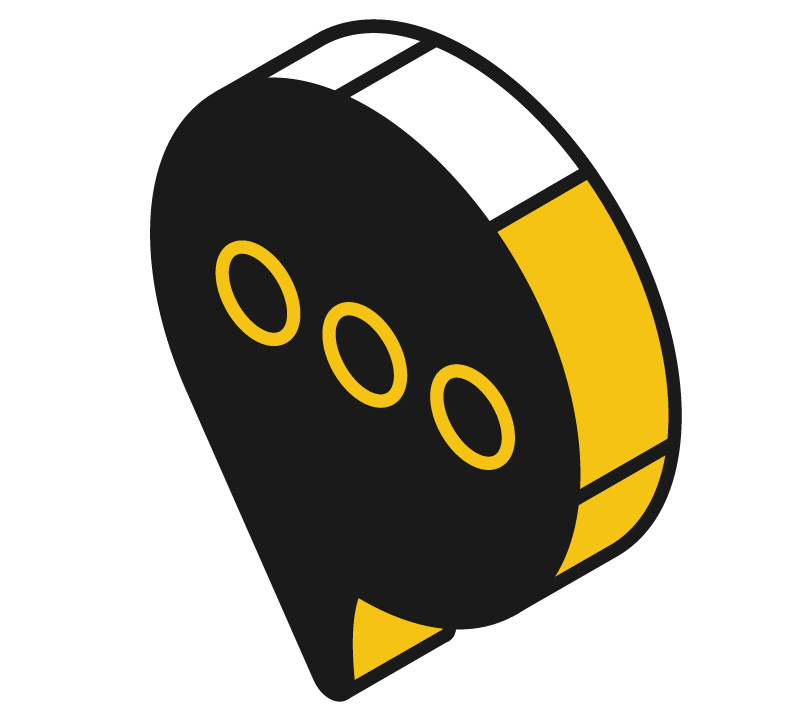 Schedule a demo call
or buy a subscription
We would like to invite you to a personalized and informative call where we can showcase the capabilities of our tools in relation to your specific business goals. This call is non-binding and aimed at exploring how our solution can benefit your business.
Get better results with Sembot Suite

By submitting the form, you consent to the processing of personal data in accordance with the Privacy Policy.