Increase the efficiency of your product campaigns with Sembot for Brands
Remove Google Shopping margin on product ads and gain more benefits: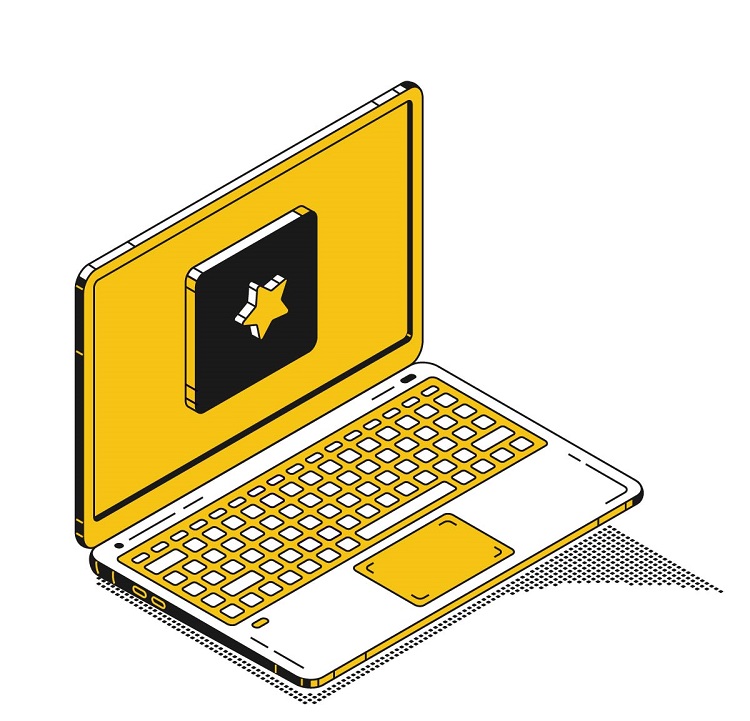 We have already been trusted by 1000+ e-commerce and over 200 performance agencies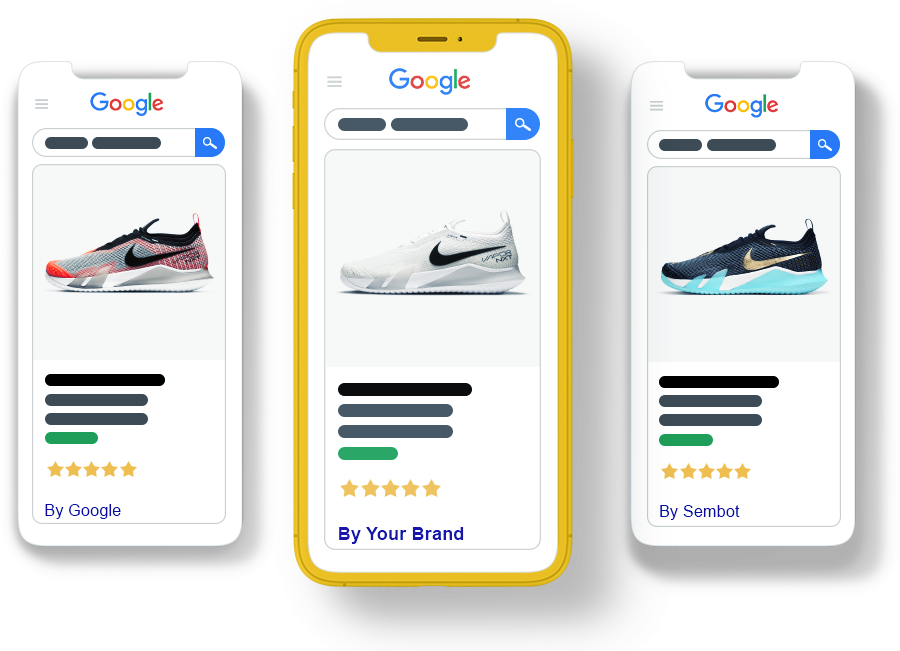 The name of your brand is exposed on the each of the thousands ads in the field "By"
Instead of Google or external CSS, users see your brand. You increase the chance of getting a free click.

Comparison Shopping Services is a Google program that lets product aggregators and comparators get additional benefits on Product Ads.
If you want to read more about CSS program click HERE.
Get up to 15% of your Product Ads traffic for free! Your brand will be displayed twice on each ad, in "merchant" and in "By" fields. If user clicks on your ad in the field "By", he lands on brand's aggregator website with your product inventory displayed. You don't pay for this click.
Aggregator Website & Engine
List all your products for users to discover them and buy from your inventory.
20% higher ad buying power
CSS status removes the 20% Google Shopping margin on Product Listing Ads, therefore it gives you 20% higher bidding power against your competitors.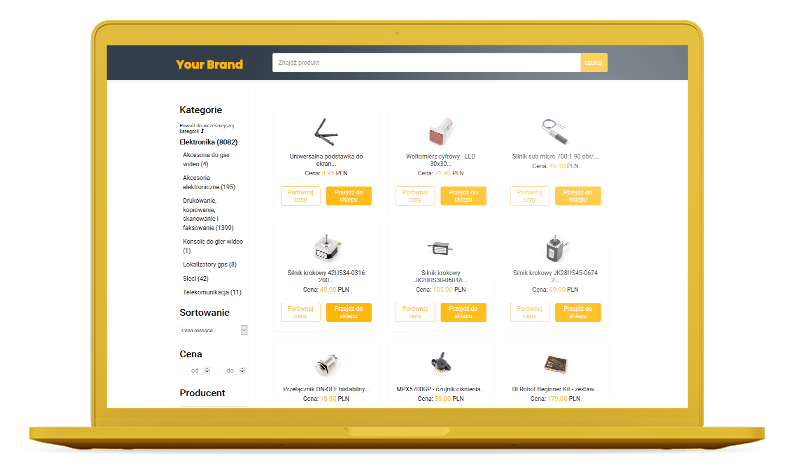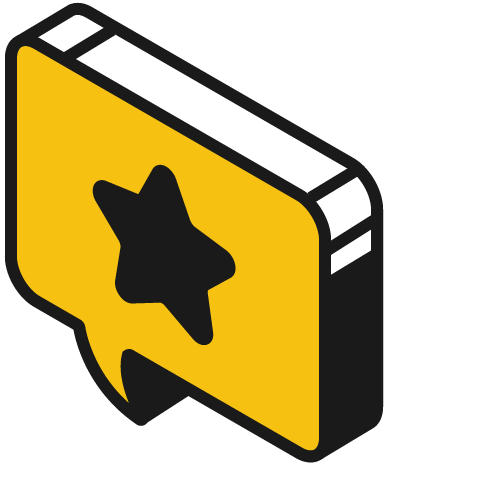 Simplify campaign management workflow with full control over product feed: use super easy and intuitive scripts.
Improve product feed quality to get better quality scores and lower costs on Google Ads, Facebook Ads and Amazon Ads.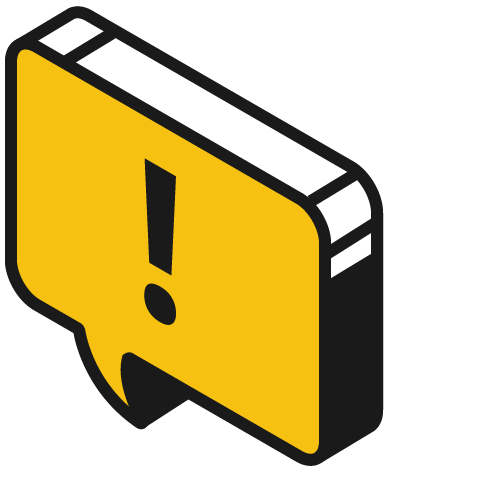 Generate perfect Product Ads
Use the best performance methodologies and proven campaign architectures (SPAG, SKAG and other).
Generate granular campaigns with a couple of clicks (ads setup time reduction from days/weeks to couple of minutes)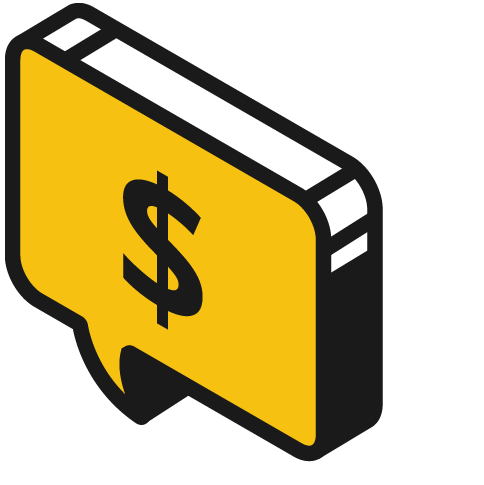 Save up to 20% on your Shopping Campaings by connecting to Sembot CSS Platform.
This means a significant advantage over the competition and considerable savings of your ad spend.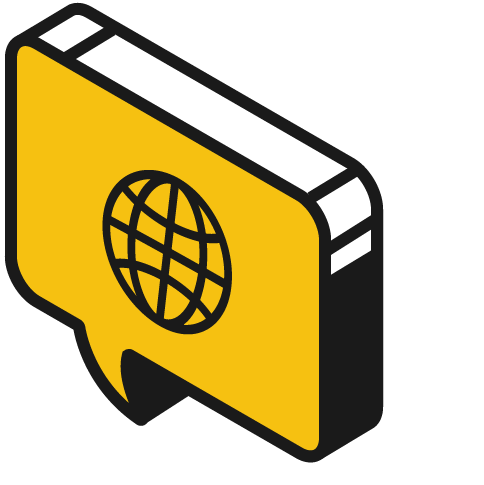 The use of our tools translates almost immediately into better results as optimised product listings reach more shoppers, convert at a higher rate and reduce wasted ad spend.
Supercharge your ads with Sembot Product Ads Suite!
You can make changes in products - change titles, descriptions and photos directly in the panel. The best feed optimiser available on the market!
Apply automated rules on feeds, that work in the background once set.
Duplicate products and A/B test their performance. Use only the best performing product titles.
Use any other feed parameter you want for your A/B tests.
Combine data from Google Ads, Google Analytics and Google Merchant Center in the panel to see each product performance.
Improve results by applying changes directly from the panel.

Generate complex campaigns with just a few clicks (SPAG granular segmentation and more)
Use our powerful and automated scripts to build and manage advanced campaigns structures.
Generate SKU to Text Ads directly from product inventory feeds.

with any Sembot Suite subscription
Branded CSS for ecommerce that want to display own brand name on each of the product ads twice (adds brand name to the "by" field).
* The prices provided do not include VAT
Impressive results of Sembot Product Ads Suite and White Label CSS
Do you want to achieve similar results?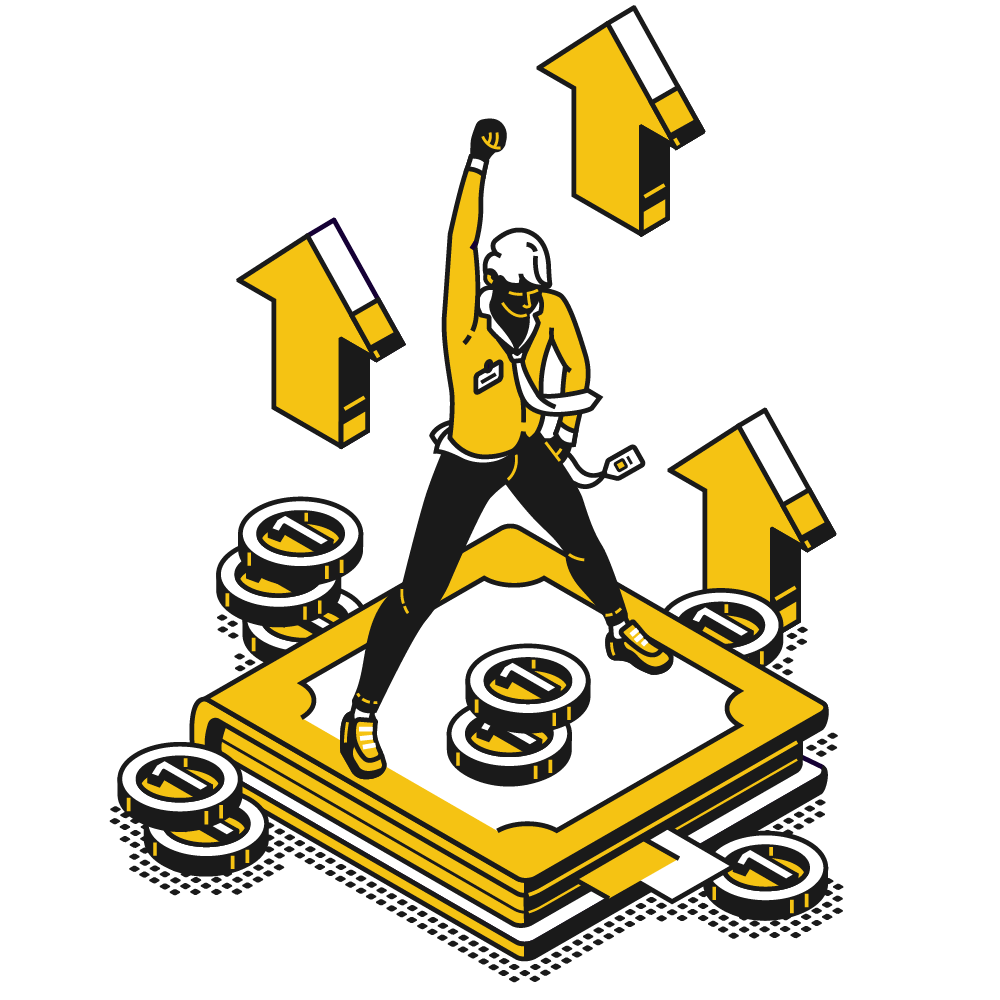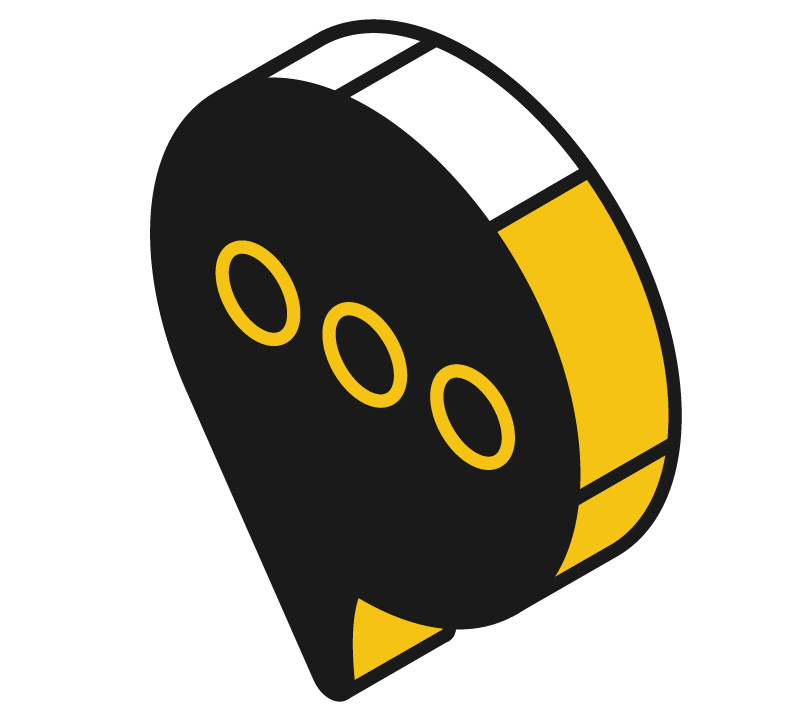 Do you have any questions?
Drop us a line and we will answer within 24h!