Exciting News! Introducing the Future with ChatGPT!
Sembot Now Available as a ChatGPT Plugin!
Our Plug-in Harnesses AI Power for Seamless Data Insights in Natural Conversations.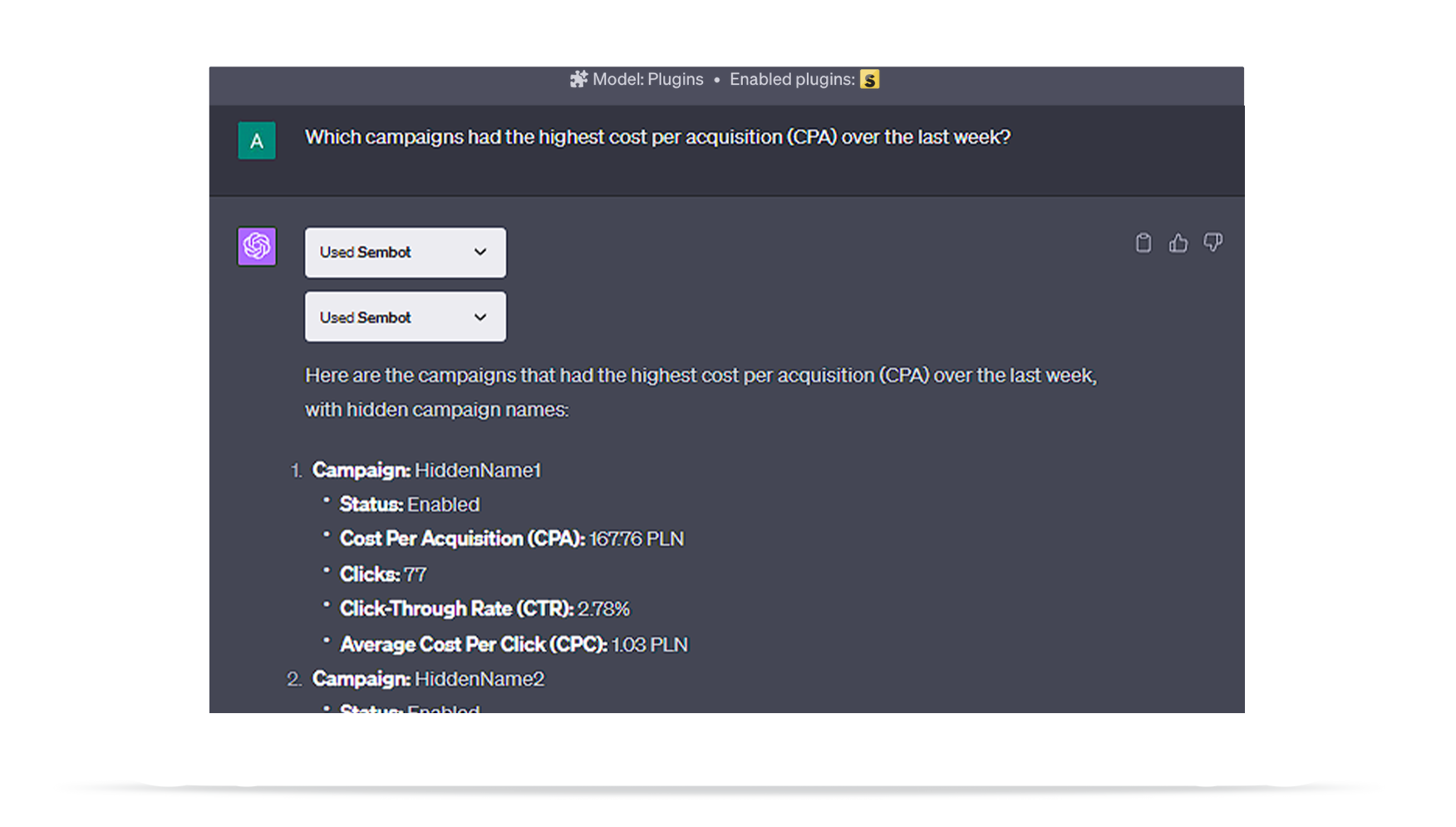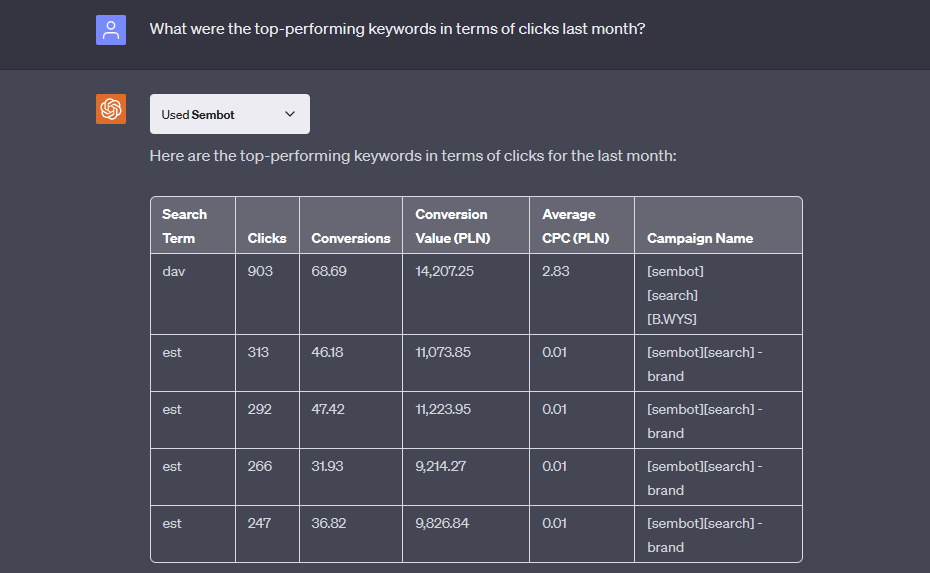 Keyword Visibility Research
Unlock the full potential of ChatGPT with Sembot's powerful capabilities

Conversational GA4 data insights
Elevate your data analysis game and drive unparalleled growth with Sembot's ChatGPT Plugin and Google Analytics 4!
A database of more than 50 prompts to speed up your work and instantly improve your store's performance.